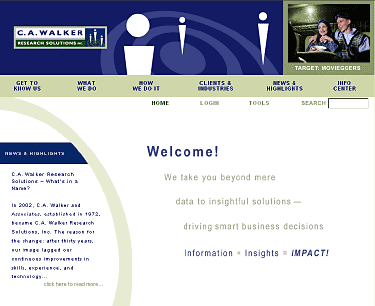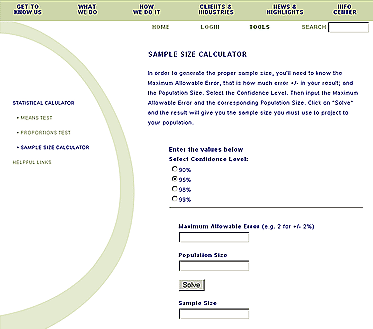 Statistical Calculators
Developed a series of market research tools available online for prospective and existing clients: Means Test, Proportions Test, Sample Size Calculator.
Results
As a new business tool, successful in garnering attention from prospective clients. Existing clients have bookmarked page and use on a regular basis, reinforcing the Walker brand as an expert in Market Research.